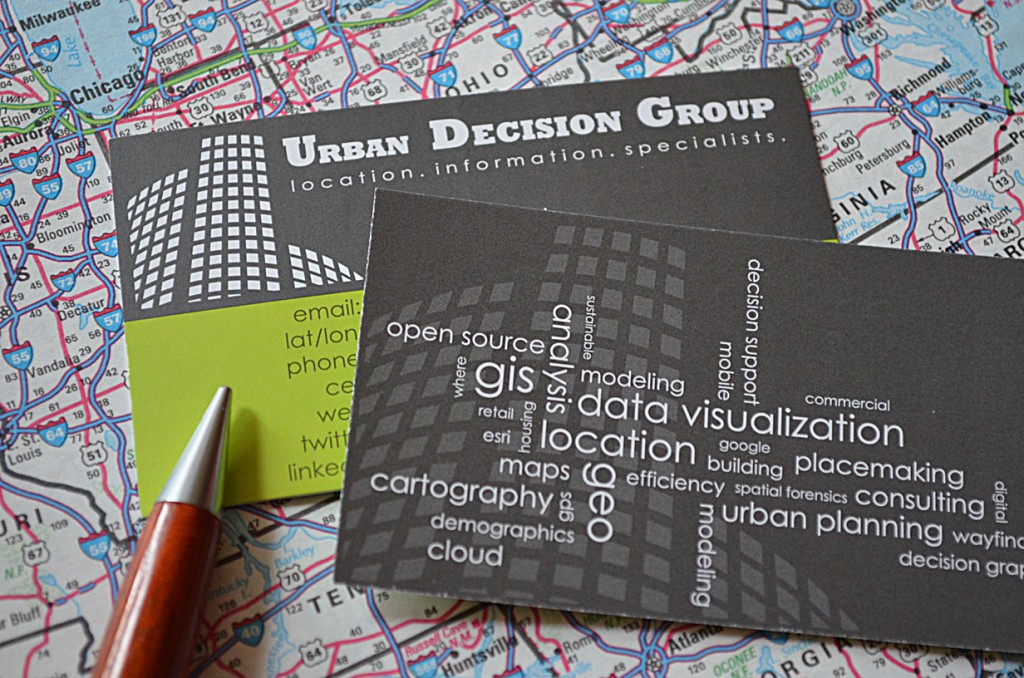 The Urban Decision Group Philosophy
The trick to a successful project is to start with the right information. The right information depends on accurate data and appropriate analysis tools; that's where Urban Decision Group comes in.
We're a different kind of planning firm. Urban Decision Group is a collective of planning and development consultants who recognize that the planning process is the foundation of our communities, impacting how we live, work, and play. It's a big responsibility, so UDG tries to give a little extra. We call ourselves location information experts because we specialize in the creative application of Geographic Information Systems (GIS). We use GIS for everything from market assessments to site analysis, but we also utilize various open-source technologies to enhance and improve the planning process. Whether your project requires a rigorous and extensive data analysis or a better community outreach tool, Urban Decision Group's interdisciplinary and flexible team will ensure your project's data is turned into useful, relatable information.